Holiday & Other Sermons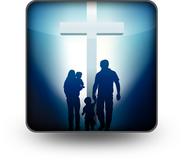 Pastor Gary Dorn's sermons are recorded live from our Sunday Worship services.

Thank You for your patience as uploading takes place.
---
​The Savior Born of Sinners Hebrews 1:1-4 Study Guide 12/25/2016


I. Before the Sermon

1. What words do you use to describe Jesus?

2. Are you comfortable knowing that Jesus' genealogy includes "enemies" of Israel, an emotionally wounded woman, a prostitute, and an adulterer?


II. From the Sermon

3.The Savior born of sinners is God's perfect

a. ______________. He claims 7 titles:

b. ____________________ - Romans 8:16-17

c. ____________________ - John 1:1-4,14

d. ____________________ - Mark 9:2-3

e. ____________________ - John 14:9

f. ____________________ - Colossians 1:15-17

g. ____________________ - Hebrews 10:11-12

h.____________________ - Daniel 7:13-14


III. Applying God's Word

4. Meditate on the 7 titles ascribed to Jesus Christ above. How do these titles give Christmas significance?

Merry Christmas!!!!
The Savior Born Of Sinners Downloadable Study Guide.docx
File Size:
12 kb
File Type:
docx

Download File
---
Easter 2016 Sermons
The Enthroned King Mark 16:9-20 (3/27/16) Study Guide ​
I.Before the Sermon
​ 1)Take a moment and reflect on the emotions of this past week:
a. What would it have felt like to welcome the long-anticipated King into Jerusalem on Palm Sunday?
b. What emotions were experienced at the Last Supper?
c. Can you imagine the horror of seeing your friend and master crucified on Good Friday?
2) How would the truth of the resurrection feel after such an emotional week?
II. From the Sermon
3) Why is it so surprising that Jesus would first appear to Mary Magdalene after the resurrection?
4) The second witnesses to see the resurrected Savior were also not members of the 12 disciples. Why would Jesus choose to appear to
these people before the 12 disciples?
5) What does Jesus want of His followers? (Mark 16:15-18)
6) Why does Jesus tell His followers to "Go!"?
7) What does it mean to "preach"?
8) Read Daniel 7:13-14 and describe the scene of King Jesus' coronation.
III. Applying God's Word
9. Who will you go to?
10. What will you preach to those you go to?
---
The Rejected King
Mark 11:1-11 (3/20/16)
Study GuideBefore the Sermon
What does "king" mean to you?
How would you respond to a king?
If you could serve a king in any capacity, how do you imagine serving a king?
​
From the Sermon
​Why is Bethany important on Palm Sunday?
In what ways does the donkey colt signify that Jesus claims to be the Messiah? (Zechariah 9:9-10)
"Hosanna!" is quoted from Psalm 118. What does "Hosanna!" mean?
Why does Jesus go directly to the temple?
What is the emotional impact of Jesus and His disciples returning to Bethany alone at the end of Palm Sunday?
Applying God's Word
A King rules over his people. Would you accept a king to rule over you?
In what way will you serve King Jesus?
---
The Light of Revelation Luke 2:25-32 (12/20/15)
Simeon
1 ) Righteous – he walked in right relationship with people – integrity, honesty, and kindness
2 ) Devout – he walked in right relationship with God
"Consolation"
"Comfort" – Isaiah 40:1-2 – the debt of sin is paid
"Dismiss"
1) "To release a prisoner"
2) "To untie a ship and set sail on a journey"
3) "To take own a tent" - 2 Corinthians 5:1-4
4) "The unyoking of a beast of burden after completion of work" - Matthew 11:28-30


---
The True Light John 1:6-14 (12/13/15)
Witnessing
1)The witness is not the light! John 3:26-30
2) The witness directs attention to the light
a. Symbols – take on their own significance
b. Parables – point to a greater reality and get out of the way
3) God chose to reveal Himself through human witnesses - Romans 10:14-15
"True"
"alethinos" = "genuine" or "whole as opposed to partial"
1)Undeceiving – Jesus reveals what is really true
2)Real – Old Testament "types" pointed to a greater reality. Jesus Christ is that reality.
3)Underived – Light originates from Jesus – Revelations 22:1-5
Paths that don't Lead to God:
1) Natural descent – we are not saved by birth into a Christian family
2) Human decision = emotional response
3) Husband's will = decision of determination

---
Be Strong and Work Haggai 2:1-23 (9/27/15)
God's Recipe for Discouragement
TRUTH! God recognizes the reality that the older generation mourns the loss.
Paradigm shift – God is present and He is still accomplishing His will and fulfilling His Covenant.
No temple is great enough to contain God – Isaiah 66:1
Be Strong and Work!
Holiness/Uncleanness
Holiness is not contagious.
Uncleanness is contagious! 1 Corinthians 15:33-34
Taste and See!
Consider what life was like before turning to Jesus Christ and pay attention to how life goes when we walk in obedience. Psalm 34:8-9
Signet Ring
The King's "signature of authority" – Jeremiah 22:24-28
---
Building for God Haggai 1:1-15 (9/20/15)
Date of Haggai
August 29th through December 18th 520 B.C.
"Paneled Homes"
Fancy houses that probably used the expensive lumber purchased for God's temple
Spiritual Principle of Haggai
If we put ourselves first, consider others unimportant, and neglect God, we find that nothing satisfies us.
If we put God first and care about others, we find that life is satisfying. Matthew 6:33; Matthew 10:39
Take Homes
Give up the excuses!
Make God your first priority!
Serve God in some ministry now!
When we do make God a priority, we can experience God's presence.
---
Given a Choice Matthew 21:28-32 (8/30/15)
Repented
"Changed his mind and went" – Greek word implies feelings of sorrow that cause a reversal of actions
Issue of Authority
Micah 6:6-8; Matthew 21:31-32; Romans 8:31-34
---
Building a Strong House Luke 6:46-49 (8/23/15)
"Belief"
"An understanding that determines actions"
Discipleship (Luke 6:44)
"Comes" – Begin by coming to Jesus – John 10:7-9
"Hears" – Actively listen for understanding – Matthew 13:14-15; 2 Timothy 4:3-4
Prayerfully – engaging with God through the Holy Spirit = illumination – 1 Corinthians 2:9-11
Actively – take notes, journal insights, meditate on what is revealed, record applications
"Puts into practice" – respond to God's Word with actions – James 1:22-25; John 16:33

---
Living Wisely Matthew 25:1-13 (8/16/15)
Similarity of 10 Virgins
All had been invited to the wedding banquet
All had responded favorably to the invitation
All show affection for the Bridegroom by waiting for His arrival
All fall asleep
All wake up and begin to prepare for His arrival Difference between Wise and Foolish Virgins
Preparation!!!
Lessons
We don't know when the Lord will return
It is of eternal significance that we prepare for the Lord's return
Lost opportunities cannot always be regained
Each person has a personal responsibility to prepare
Steps to Take
Honestly examine your own life – 1 John 1:6-7
Continually renew your mind and transform your behavior by dwelling in God' word and living it out – Romans 12:1-2; James 1:22-25

---
An Invitation Matthew 22:1-14 (8/9/15)
"Good and Bad"
Social statement not moral statement – "people from all social classes"
"Wedding Clothes"
A set of clothes provided by the wedding host (the King) to cover social distinctions making everyone equal
Basis for Entry into God's Kingdom
1) Self-justification (works) = "I'm better than most." Romans 3:20
2) NONE! Romans 3:19
3) Christ-justification (wedding clothes) Isaiah 61:10-11; 1 Corinthians 1:26-31
Reasons that God Justifies
1) Those aware of their desperate need are more grateful to God
2) Unmerited generosity generates greater joy
3) God receives more glory for receiving the unworthy

---
A FULL NET Matthew 13:47-52 (7/26/15)
"Parable"
A story using familiar settings to explain spiritual principles. A parable tends to make a single point.
God's Sorting
1) The Church contains the saved and the unsaved
2) The Church is incapable of sorting itself (Matthew 13:24-30)
3) God (with His angels) will sort at the end of the age
a. Sorting will be thorough (Matthew 25:31-46)
b. Sorting is already determined (Matthew 13:18-23; 44-46)
c. Sorting will be permanent
d. The suffering will be dreadful for those rejected (Luke 16:19-31)

---
Why We Serve Galatians 5:13-15 (6/28/15)
"Indulge"
"Aphorme" = "a place from which an offensive is launched", "a base of operations"
Christian Freedom
Freedom from the guilt of sin by the Father's forgiveness
Freedom from the penalty of sin by the Son's atoning sacrifice
Freedom from the power of sin by the transforming work of the spirit
Freedom from the condemnation of the Law by God's grace
Freedom Equations
Freedom - Love = License
Freedom + Love = Service

---
A Man Needs Respect Ephesians 5:33 (6/21/15)
"Respect"
1) "A feeling of admiring someone or something that is good
valuable or important."
2) "A particular way of thinking about or looking at something"
"Roles" VS "Identity"
Identity = Created in God's image and equal heirs of God's promises
Roles = Ways we relate to other people in particular contexts (boss/worker, parent/child, doctor/patient, husband/wife)
Areas Men Need Respect
1) Work/achievement
2) Protecting/providing
3) Servant leadership
4) Companionship (shoulder-to-shoulder friendship)
5) Physical intimacy

---
Submit to One Another Ephesians 5:21 (6/14/14)
Result of Being Filled with Holy Spirit
1) Communicating with one another in psalms, hymns, and spiritual songs
2) Communicating with the Lord by singing and making music in your heart
3) Thanking God the Father continually
4) Submitting to one another out of reverence for Christ
Fruit of the Spirit
Galatians 5:22-26 - love, joy, peace, patience, kindness, goodness, faithfulness, gentleness, and self control
"Submission"
The Spirit-filled life = reflecting God's character (glory) in every situation into which God places us.


---
The Difficulty of Divorce Matthew 19:3-12 (5/31/15)
Divorce in the Old Testament
Deuteronomy 24:1-4 - doesn't permit divorce, addresses previously married and divorced couples not being allowed to remarry.


A. Rabbi Shammai - conservative - emphasized "something indecent" - argued that divorce was only


permitted in adultery


B. Rabbi Hilltel - liberal - emphasized "a woman becomes displeasing to him" - argued a man could


divorce for any reason
C. Jesus - creationist - God's plan is for a man and woman to become one
God's Response to Divorce
God hates divorce (Malachi 2:16). God forgives sinners (Matthew 18:21-22)
The Church's Response to Divorce
God Hates Divorce - the church needs to honor the covenant nature of marriage and humbly walk with couples as they go through trials
God Forgives Sinners - the church should show compassion and forgiveness. We need to show love and restoration while dealing with sin. And we need to handle re-marriage with great care, looking for contrition, brokenness, and transformation in the one seeking remarriage.
---
The Advantage of Being Single 1 Corinthians 7:32-40 (5/24/15)
The Wholeness of Individuals
Created in God's image (Genesis 2:27). Created with intention and purpose (Psalm 139:13-16)

Dependent - "I am incomplete and incapable without someone else."
Independent - "I am the universe! I don't need anything or anyone."
Interdependent - "I am whole and unique. I have something to offer others and I will be blessed by what others offer me."
"Concern"


Greek word meaning "fragmented", "divided", or "in parts"
---
The Battle of the Sexes 1 Corinthians 11:11-12 (5/17/15)
Question 1) Who's to blame for the Fall?
A. Adam B. Eve C. Both
(correct answer C.)
Question 2) Who's to blame for the battle of the sexes?
A. Men B. Women C. Both


(correct answer C.

)
"There's not a single square inch in the whole domain of human existence over which Jesus, who is Lord of all, does not cry out, 'MINE!' - Abraham Kuyper
See women as ________and________and________to cherish and honor.


Embrace m

en as ________and________and________to encourage and respect.
Audio not available due to technical issues. As soon as it becomes available, it will be posted here.
---
A Woman Needs Love Ephesians 5:33 (5/10/15)
Equality
The image of God (Genesis 1:27); In Christ (Galatians 3:26-29)

God's Design
1) Given work to do, before the Fall, that needs both genders (Genesis 2:15-25)
2) Women are "suitable helpers" for men - the interdependency of genders
"Submission"
To bring glory to God where He has placed you
The Love Women Need
A love that "gives up self" for the woman's best good by:
1) Holiness - being set apart for unique honor
2) Cleansing by the Word of God - John 17:17
3) Intimate relationship
a. Emotional Intimacy - sharing feelings and experiences
openly and vulnerably
b. Physical Intimacy
"B.E.S.T." Relationships
"B" = blessings. Speak well of your partner. Show each other
kindness and express gratitude and appreciation.
"E" = Edifying. Build one another up by praising each other
and giving loving responses. Instead of focusing on the
negatives, give voice to the positives.
"S" = Sharing. Couples need to do things together. Take time
to listen to each other. Spend time learning about each
other. Develop common ground where time can be
shared and enjoyed together.
"T" = Touching. We convey so much through physical, non-
sexual contact. Hold hands. Give a back rub. Lightly
set your hand on their shoulder. Physical contact


deepens our connection and awareness of each other.
---
The Significance of the Empty Tomb Matthew 28:1-15 (4/5/15)
The "Easter Pattern"
1) Encouragement - "Do not be afraid."
2) Invitation - "Come" - move beyond obstacles and experience Truth (Matthew 11:28-29)
3) Command to pay attention - "See!" (1 John 3:2-3)
4) Command to act - "Go!"
5) Command to witness - "Tell!"

2 Explanations for Empty Tomb
1) "The disciples stole the body."
a. Trained Roman guards
b. Heavy stone sealing tomb
c. Grave clothing left behind
d. Carrying body past guards
2) Jesus rose from the dead
a. Women as first witness
b. Large number of witnesses
c. Commitment to story over many years and through


persecution
d. Prophesy


e. World missions
A Palm Sunday Psalm Psalm 118 (3/29/15)

Theme of Psalm 118
Great is God's love toward us and His faithfulness endures forever!
Movement of Psalm 118


Slavery ~> Freedom ~> Righteousness ~>

Worship
Central Verse in Bible
Psalm 118:8 - "It is better to take refuge in the LORD than to trust in man."
Conclusions of Psalm 118
1) God is a personal God - Psalm 118:28
2) God is a good God - Psalm 118:29
---
Christmas – Healing Comes into the World Matthew 1:18-25 (12/21/14)
"Pledged to be Married"
Legally married (divorce required to terminate) but living separately for period of 1 year to prove sexual purity. Impurity during betrothal period was adultery
Immanuel
"God with us" – Isaiah 7:14
"Son of David"
In the lineage of King David - Messianic Prophecy – 2 Samuel 7:11-16
"Jesus"
"Saves his people (from their sins)" – Isaiah 53:4-5
---
Christmas – A Time to Worship Luke 2:1-20 (12/14/14)
Caesar Augustus
Emperor of Rome – Title "Augustus" means "divine" – viewed as Rome's "god and Savior" for forcing the Pax Romana (Roman " Peace" on the Mediterranean World
"Today, in the town of David, is born Savior, Christ, Lord!"
"Savior"
Matthew 1:21 – "He will save people from their sins"
"Christ"
"Anointed One" = the one who will bring God's Kingdom
"LORD"
"The one in authority" – Jewish title for God
"Peace"
Romans 5:1-2 – requires Savior to deal with sin, Christ to bring into God's Kingdom, and LORD to define right character and behavior
---
Christmas- The Great Bridge John 1:14 (12/7/14)
"Word"
"Logos" = "the thought behind all of reality"
"Became"
A new form of existence
"Made His Dwelling"
"Tabernacled" = "to pitch a tent" – Exodus 25:8-9
1) The center of life – John 12:32
2) The depository of God's Laws – Matthew 5:17-20
3) The place God's nature is revealed – Hebrews 1:3
4) The place to atone for sins – Hebrews 9:11-14
5) The place to worship – John 14:6-7
6) The place to experience God's glory – Colossians 2:9-12
---
Worship through Thanksgiving Hebrews 12:28-29 (11/30/23)
Mount Sinai
The Old Covenant – Law and Fear – "a mountain that can be touched and that is burning with fire; to darkness, gloom and storm; to a trumpet blast or to such a voice speaking words that those who heard it begged that no further word be spoken to them."
Mount Zion
The New Covenant – Relationship – "the heavenly Jerusalem, the city of the living God, thousands upon thousands of angels in joyful assembly, the church of the firstborn, whose names are written in heaven, God, the spirits of righteous men made perfect, Jesus the mediator of a new covenant"
"Shake"
The removal of unwanted elements (like cleaning a throw rug)
Acceptable Worship
In spirit and in truth – John 4:24
Through sacrificial living and renewing of the mind – Romans 12:1-2
A Consuming Fire
Judgment and eternal destruction for unsaved
Purification and transformation for saved – 1 Corinthians 3:10-15
---
Being the Body 1 Corinthians 12:12-27 (6/29/14)
Do NOT think that you are unimportant! 1 Corinthians 12:14-20
Do NOT think that you are the only thing important! 1 Corinthians 12:21-26
Now you are the body of Christ, and each one of you is a part of it. - 1 Corinthians 12:27
Next Week: Guest Preacher – Don Dipprey
---
Jesus Our Redemption Galatians 4:1-7 (4/6/14)
Redeem
"to pay a price to secure the release of someone or something"
"Basic Principles of the World"
The core understandings of the worldly perspective – John 8:34-36
Heirs
Having rights to the family fortune – Ephesians 1:3-10
Slave VS Redeemed Son
1) Slave reflects the world; Redeemed son participates in divine nature – 2 Peter 1:3-4
2) Slave serves master out of fear; Redeemed son lives to please Father – Romans 8:12-17
3) Slave does not benefit from labor; Redeemed son shares in Father's wealth – Philippians 4:19
4) Slave has no future; Redeemed son has glorious and certain future
---
Jesus Our Reconciler 2 Corinthians 5:16-20 (4/20/14)
"Reconcile"
"To bring together two estranged parties" – literally "to change" or "to exchange"
Ambassadors
The highest representatives of a foreign power entrusted with authority to speak for their ruler.
The Great Exchange
God gives our sins to Jesus Christ and gives Jesus' righteousness to us (2 Corinthians 5:21)
---
Jesus Our Forgiver Acts 13:38-41 (4/13/14)
Forgive
"To pardon for a fault or offense" or "to excuse from payment for a debt owed"
"Religion"
Rituals or words used to influence a god or gods towards a preferred outcome
Repentance
"A change of direction" = a changing of the heart to be in right relationship with God – 2 Corinthians 7:9-11
"Forgive us our debts, as we have also forgiven our debtors." (Matthew 6:12)
---
Jesus Our Justification Romans 3:21-31 (3/30/14)
Righteousness from God
1) Is from God, not produced by man's efforts
2) Is apart from the Law
3) Is through faith in Jesus Christ
Justification
Legal (court) term = a judicial decision to acquit an accused person
1) Is by God's grace (free gift) in Christ
2) Is purchased by Christ through sacrifice
"Mercy Seated"
God chooses to deal with sinner on the basis of the atonement rather than on the basis of the Law
Conclusions on Justification
1) Because it is by God's grace apart from human performance, it is immediate – 2 Corinthians 6:2
2) Because it depends on a perfect, unchanging God, not fallible human effort, it is certain – Romans 8:31-39
3) Because it is God's gift, there is no room for pride – Ephesians 2:8-10

---
Jesus Our Atonement Hebrews 2:14-18 (3/23/14)
Atonement
"to cover over sins" – consists of "propitiation" = "to placate, or appease, the offended party"(sacrifice) and "expiation" = "the removal of the guilt of sin" (scapegoat) – Leviticus 16:3-22
Sin
Archery term meaning "to miss the mark"; "a hostile, destructive, inward power which will always prevent us from being the people we might genuinely want to be"
Abraham's Descendents
Ethnic Jews (blood descendents) and all who are justified by faith (Romans 4:9-16)
Help When Tempted
1) Removes the fear of death nullifying Satan's power of deception
2) Expectation of mercy frees us from guilt and allows us to move forward with life
3) God's faithfulness demonstrated in Jesus' substitutionary death enables us to trust God and act in obedience
4) Jesus' suffering reveals that He can empathize with our experiences and therefore we can trust His counsel
---
The Blessing of Good News Luke 2:1-20 (12/22/13)
"euangelizomai"
"The Good News" Evangelize = "to share the good news"
"Kataluma"
"Inn" – a place for shepherds to camp near their animals
"Joy"
1) Worldly Joy = an emotional happiness in response to favorable circumstances
2) Godly joy = a God-given feeling of hope and confidence that God's promises will be fulfilled regardless of current circumstances (James 1:2-4)
Good News (Romans 10:12-13)
1) Savior – Jesus was born to confront all of the sin of this world with the power of redemption – (1 John 2:2)
2) Christ – Jesus was born to confront and remove all of the chaos of this world
3) Lord – Jesus was born to be the One with authority over all things at all times – (1 Corinthians 8:6)
Peace
Available only by entering God's good will through Jesus Christ – (John 14:27; Matthew 10:32-39)
---
The Blessing of Peace
Luke 2:25-32 (12/15/13)
Simeon
Elderly, "righteous and devout" (

Matthew 22:37-40

), hopeful (

Hebrews 11:1; 6:13-20

), walked with the Holy Spirit
Consolation
"To comfort" or "to bring peace" - Isaiah 40:1-5
Dismiss
1) To release a prisoner
2) To untie a ship to sail on a journey
3) To take down a tent - 2 Corinthians 5:1-8
4) To remove the yoke from a beast of burden - Matthew 11:28-30
Peace
Right relationship with God, other people, and the created order - Philippians 3:7-11
---
The Blessing of Grace and Truth John 1:14-18 (12/8/13)
Word
"Logos" = "the rational principle that governs all things", "the thought and reason behind all of creation" – Pre-existent with God and is God. John 1:1-3
Flesh
A crude word meaning "the physical reality of the body". 1 John 1:1-2
"Made His Dwelling"
"Tabernacled" – refers to the Tent of Meeting – Exodus 40:34-38
1) The center of "camp"
2) Contains God's Laws
3) Contains God's glory
4) Place of revelation
5) Place of sacrificial atonement
6) Place of worship
"One and Only"
"Mongenes" = "unique" or "only of its kind"
Grace & Truth
Old Testament = "love and faithfulness" – Proverbs 16:6
I. "Grace" = "the unmerited favor of God towards man" and "charm and beauty"
1. Salvation – Romans 5:8
2. Daily Life – 1 Corinthians 15:10; James 4:6
II. "Truth" = "solid, consistent reality devoid of deception" – John 14:6-7
"One blessing after another"
"grace to replace grace" or "grace on top of grace"
Law VS Grace
The Law demands righteousness and produces death (Romans 7:7-12)
Grace supplies the righteousness of God to man (Romans 1:17)
"Made Known"
"exegeato" = "to reveal and interpret"
---
Be Thankful Colossians 3:15-17 (11/24/13)
Things to Put to Death
Colossians 3:5 – sexual immorality, impurity, lust, evil desires, and greed, which is idolatry
Things to Clothe Yourselves With
Colossians 3:12-14 – compassion, kindness, humility, gentleness and patience
"Rule"
"brabeuo" – "an official or judge who makes decisions about conflicts at athletic events" – a referee or umpire
"Word of Christ"
The things Jesus said as remembered and shared by eyewitnesses
"Dwell"
"to feel at home"
---
"Disciplining like a Father" Hebrews 12:7-11 (6/16/13)
"Discipline"
"To train, instruct, or correct a child" – associated with physical conditioning in Greek gymnasium
God's Character (to be developed)
Compassionate, faithful, long-suffering, self-sacrificing, loving, gentle – James 1:2-4
Holiness
"Sanctified" or "set apart" – No longer part of the sinful ways of this world
Righteousness
Doing what is right (right living)
Peace
Deep-seated well-being from fitting rightly into life and being in right relationship with God – John 14:27; John 16:33
Solomon's Wisdom
Proverbs 13:24; Proverbs 19:18; Proverbs 29:15
---
"Caring Like a Mother" 1 Thessalonians 2:6-9 (5/12/13)
How Mothers Model Discipleship
1) Provide patient care through challenging conditions
2) Work hard in other areas as they provide care
3) Focus on providing good nourishment
a. Provide healthy nourishment for themselves
b. Provide sufficient nourishment to other
c. Are attentive to nourishment needs and responses
4) Care is driven by love
a. Share the gospel
b. Share your life (1 Corinthians 4:16; Philippians 4:9)
---
"After the Tomb" Mark 16:1-20 (3/31/13)
Resurrection Appearances
Mary Magdalene – John 20:11-18; Road to Emmaus – Luke 24:13-35; 11 Disciples – Luke 24:36-43
Great Commission
Mark 15:15-16; Matthew 28:18-20; Luke 24: 47-48
1) "Go" – requires action and movement
2) "Into" – requires relationship and interaction
3) "Preach" – requires speaking God's word through the Holy Spirit
Good News
"evangelize" – 1 Corinthians 15:3-6
---
"Riding on a Colt" Mark 11:1-11 (3/24/13)
The King of Peace
Zechariah 9:9-10; Isaiah 9:6-7
Group 1:
"Hosanna!"
Group 2:
"Blessed is he who comes in the name of the Lord!"
Group 1:
"Blessed is the coming kingdom of our father David!"
Group 2:
"Hosanna in the highest heaven!"
---
"Have Faith!" Mark 11:20-25 (3/17/13)
"Faithful" – accomplishing God's design and purposes
"Having Faith" – bearing fruit – living obediently into God's will and revealing God to the world
The Mount of Olives
A reference point for end-time prophecy – Zechariah 14:1-4
"Mountains" as Obstacles
Zechariah 4:6-7
Criteria for Effective Prayer
1) We base our prayer in God's will – 1 John 5:14-15
2) We abide in God and His Word – John 15:7
(1st two encompassed by "Have Faith in God!")
3) We demonstrate God's compassionate, kind, and forgiving nature – Mark 11:25; Ephesians 4:32; Matthew 6:12
---
"A House of Prayer" Mark 11:12-19 (3/10/13)
The Fig Tree
A Symbol of Israel – Hosea 9:10; Micah 7:1; Jeremiah 8:13 – In Mark 11 the fig tree is a picture of the temple and the state of Judaism.
Merchants & Moneychangers
Providing necessary services: Merchants provided the sacrificial animals that Jews, traveling great distances, couldn't bring for themselves. Moneychangers exchanged idolatrous Greek and Roman coins for appropriate "temple shekels". Caiaphas, the High Priest, made a personal profit from each transaction!
"Den of Robbers"
A place of shelter and security for thieves